Visit us Mar 7th — Mar 9th • Sweetwater Rattlesnake Round-Up Outside in Flea Market Area • Sweetwater, TX
Visit us Mar 14th — Mar 15th • San Patricio World Champion Snake Races • Old San Patricio, TX
Visit us Mar 15th — Mar 16th • San Patricio World Champion Snake Races • Old San Patricio, TX
Visit us Mar 22nd — Mar 23rd • Traders Village Grand Prairie 3102/3104 Look for orange flag • Grand Prairie, TX
Visit us Mar 29th — Mar 30th • Traders Village Grand Prairie 3102/3104 Look for orange flag • Grand Prairie, TX
Visit us Apr 4th — Apr 6th • First Monday Trade Days Row 94 5171& 5172 Also at Dog Town • Canton, TX
Enjoy Huge Savings at Our Live Events!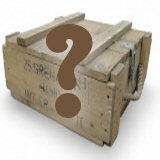 3 METAL GEARED AEG AIRSOFT
3 DIFFERENT STYLED METAL GEARED LICENSED/REGISTERED AEG AIRSOFT GUNS!
A $600.00 VALUE

These guns were used for display and have been tested and shoot spectacular. Includes a 15 day warranty.
» MSRP: 600.00
Metal Gear Box
Polymer Body
Hi Cap Magazine
Battery and charger included
SKU: AMP140202134822

We ship coast-to-coast daily
!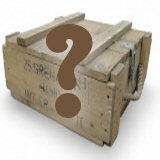 Each AEG Metal Geared Mystery Box includes 2 AEG metal geared guns, batteries and chargers in the original box.

These guns are Registered/Trade Marked guns fully licensed. All display models have been test fired and thoroughly checked by our Techs.

This Airsoft Mystery Box may also include gun cases, back packs, red dot scopes, pistols, and what ever the boss tells us to throw in.

The Mystery Box guns alone retail for $200.00 to $350.00 each. You'll be amazed when you open this Mystery Box!

NO ONE does a huge Mystery Box like Airsoft Marketplace!
» MSRP: 650.00
Here's what you asked for!

2 Metal Geared Guns
Each Mystery Box is custom built!

We have over $250,000 dollars worth of high end scopes, lasers, vests, back packs, ammo, plus lots of extra items.

WAY too many to list! Our Mystery Boxes are going to make any warrior's day!

The Holidays are right around the corner! This is all you need for that special gift.
Each Mystery Box is 25lbs+
GUARANTEED!
SKU: AMP131023201037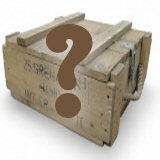 EACH AEG METAL GEARED MYSTERY BOX WILL INCLUDE 1 AEG METAL GEARED GUN BATTERY AND CHARGER IN ITS ORIGINAL BOX,THESE GUNS ARE ALL REGISTERED TRADE MARKED GUNS FULLY LICENSED THESE WERE DISPLAY MODELS WE HAVE FIRED EACH ONE. THE BOX CAN ALSO INCLUDE GUN CASES,BACK PACKS, RED DOT SCOPES PISTOLS,AND WHAT EVER THE BOSS TELLS US TO THROW IN.THESE GUNS ALONE RETAILS FOR $200.00 TO $350.00 GUNS.YOU WILL BE AMAZED WHEN YOU OPEN THESE MYSTERY BOXS
» MSRP: 450.00
As of 7/24/2013 we have received over $40,000 of brand new tactical wear we are going to blow the mystery box industry out of the water wait til you get the new updated mystery box
SKU: AMP120509204623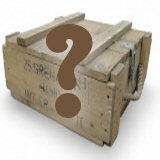 CHRISTMAS SPECIAL GET THEM BEFORE THEY ARE GONE!!!!!

HERE WE GO AGAIN THE BOSS SAID MOVE THEM OUT WE HAVE WAY TO MANY METAL GEARED GUNS,
THESE GUNS WERE DISPLAY GUNS IN NEW CONDITION WE HAVE TEST FIRED EACH ONE NO DOA .

THESE GUNS RETAIL IN STORES FOR 199.99 TO 239.99.
» MSRP: 300.00
EACH MYSTERY BOX IS CUSTOM BUILT.???
EACH MYSTERY BOX WILL HAVE A METAL GEARED LICENSED GUN NO COUNTERFIET GUNS HERE NOT LIKE THE BIG BOYS.
EACH MYSTERY BOX COULD INCLUDE BACKPACKS,GUN CASES,RED DOTS,FORWARD GRIPS, PISTOLS, STRAPS,AND WHAT EVER ELSE WE DECIDE TO THROW IN. THIS IS A CHRISTMAS SPECIAL GET THEM BEFORE THEY ARE ALL GONE.
SKU: AMP131029170005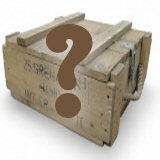 plastic geared aeg full auto
you will receive a plastic geared semi ,full auto m-4 310 fps, tommy gun 328 fps,ak47 200,kitty kat 348 fps one of these guns in the original box with battery, charger and all included accesories.These guns were display models. we have test fired each of these guns to make sure you will enjoy these guns, your mystery box will be filled with a bunch of accesories these will make any airsofters day. these guns cost msrp 79.99 to 150.00 These guns are all licensed and registered trademarked guns not fakes
» MSRP: 250.00
As of 7/24/2013 we have received over $40,000 of brand new tactical wear we are going to blow the mystery box industry out of the water wait til you get the new updated mystery box
SKU: AMP120522070033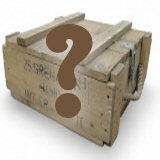 DUE TO CUSTOM REGULATIONS WE WILL NOT BE SHIPPING MYSTERY BOXES INTERNATIONALLY!


Note:
ALL SALES ARE FINAL!

MYSTERY: A PROFOUND SECRET,SOMETHING WHOLLY AND UNKNOWN,SOMETHING KEPT CAUTIOUSLY CONCEALED AND THEREFORE EXCITING CURIOUSITY OR WONDER!
» MSRP: 100.00
YOU WILL BE VERY HAPPY TO RECEIVE A MYSTERY BOX. THESE BOXS WILL MAKE ANY AIRSOFT PLAYER A GREAT GIFT FOR HIM OR HER AND ANY ONE HE SHOOTS WITH.MAGS,RAILS,STRAPS,RED DOTS,SCOPES,FORWARD GRIPS,RAIL SYSTEMS YOU WILL BE AMAZED WHEN YOU RECEIVE A MYSTERY BOX .WILL MAKE A GREAT GIFT.
SKU: AMP111030071250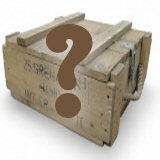 mystery box of aeg and...
You will receive plastic geared guns, and springer non working for display or for making your zombie movies or just for a wall hanger.This box of five guns are for as is you will enjoy this box.
» MSRP: 300.00
this box can include : Thompson maching gun,,G36 hk , mp5 hk, ak47,M4,Famass,shotguns, you will receive 5 non working guns.these are all registered and licensed guns.
SKU: AMP111030085013