Visit us Feb 2nd — Feb 5th • FIRST MONDAY TRADE DAYS (DOG TOWN AND CITY SIDE) • CANTON, TX
Visit us Mar 2nd — Mar 5th • FIRST MONDAY TRADE DAYS (DOG TOWN AND CITY SIDE) • CANTON, TX
Visit us Mar 30th — Apr 2nd • First Monday Trade Days Dogtown and City Side • Canton, TX
Visit us Apr 7th — Apr 9th • 34th Annual Burnet Bluebonnet Festival • Burnet, TX
Visit us Apr 14th — Apr 17th • Apache Rattlesnake Festival F-17 • Apache, OK
Visit us Apr 28th — Apr 30th • Shortgrass Rattlesnake Derby and Flea Market • Mangum, OK
Enjoy Huge Savings at Our Live Events!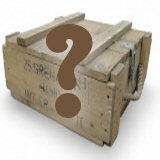 These guns are Registered/Trade Marked guns fully licensed. All brand new.

This Airsoft Mystery Box may also include guncase, backpack, vest, gloves, holster, goggles, face mask, co2 pistol, target, red dot scope and what ever the boss tells us to throw in.
The Mystery Box guns alone retail for $169.00 to $350.00 each. You'll be amazed when you open this Mystery Box!

NO ONE does a huge Mystery Box like Airsoft Marketplace!
» MSRP: 650.00
Here's what you asked for!

2 Metal Geared Guns
Each Mystery Box is custom built!

We have over $250,000 dollars worth of scopes, lasers, vests, back packs, ammo, plus lots of extra items.

WAY too many to list! Our Mystery Boxes are going to make any warrior's day!

This is all you need for that special gift.
Each Mystery Box is 25-30lbs+
GUARANTEED!
SKU: AMP131023201037
Qualifies for the Airsoft Marketplace Warranty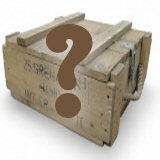 Box of war you asked we...
You asked we listened we make airsoft affordable. You have asked for a mystery box with everything included no one does what we do!!!
» MSRP: 425.00
1. metal geared gun all new with warranty
2. vest
3.back pack
4. camo woodland usmc BDU must let us know your size shirt and pant
5.face mask.
6. ammo
WE listened you asked airsoftmarketplace is going to change the mystery box world no one does what we do. You will receive everything listed, but the boss says its not a mystery so he is throwing in even more. This box will make any warriors day
SKU: AMP151113063655
Qualifies for the Airsoft Marketplace Warranty
Plus a 30 Day Manufacturers Warranty

We ship coast-to-coast daily
!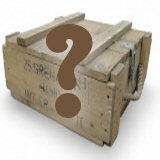 NEW PRESIDENT NEW TRUMP BOX TIME TO CLEAN THE SWAMP WE HAVE BEEN TRAVELING THE USA AND HAVE A LOT OF GUNS THAT THE BOXS SHOW A LONG TIME OF TRAVEL AND ABUSE LIKE OUR PRESIDENT THESE GUNS ARE NO LONGER MADE AND THE COST IF YOU COULD FIND THEM WOULD BE 350.00 TO 600.00 LIKE ALL LICENSED AND REGISTERED LIKE THE GALIL,F2000,GG SCAR ,GREEN GAS M4 FROM KING ARMS AND MANY MORE CLEANING OUT THE SWAMP WE ARE MARKING THEM ALL DOWN WE GUARANTEE YOU ARE GOING TO LOVE THESE GUNS AS MUCH AS OUR NEW PRESIDENT LETS MAKE AMERICA GREAT AGAIN
» MSRP: 350.00
THIS IS THE BOX THAT WILL MAKE YOU PROUD TO BE A AMERICAN THESE GUNS ARE BRAND NEW JUST THE BOX SHOWS WEAR DUE TO THIS LONG ELECTION CYCLE.
SKU: AMP161118083119
Qualifies for the Airsoft Marketplace Warranty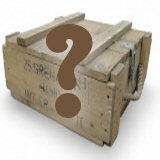 EVERY WARRIORS DREAM ONE STOP SHOPPING.THIS MYSTERY BOXS WILL CONTAIN EVERYTHING YOU NEED TO GO OUT AND DO BATTLE.
» MSRP: 500.00
WILL CONTAIN THESE AND MORE
1 METAL GEARED GUN
2.TACTICAL VEST
3.BACKPACK OR GUNBAG
4.MASK
5. goggles
6. AMMO
7. CANT TELL YOU ANYMORE OR IT WOULDNT BE A MYSTERY BUT IT IS GOING TO BE A WARRIORS DREAM COME TRUE .GREAT BIRTHDAY OR CHRISTMAS PRESENT
SKU: AMP140925170324
Qualifies for the Airsoft Marketplace Warranty
Plus a 30 Day Manufacturers Warranty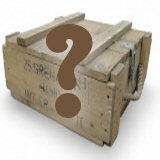 EACH AEG METAL GEARED MYSTERY BOX WILL INCLUDE 1 AEG METAL GEARED GUN BATTERY AND CHARGER IN ITS ORIGINAL BOX,THESE GUNS ARE ALL REGISTERED TRADE MARKED GUNS FULLY LICENSED THESE are new or were DISPLAY MODELS WE HAVE FIRED EACH ONE. THE BOX CAN ALSO INCLUDE GUN CASES,BACK PACKS,VEST, RED DOT SCOPES PISTOLS,AND WHAT EVER THE BOSS TELLS US TO THROW IN..YOU WILL BE AMAZED WHEN YOU OPEN THESE MYSTERY BOXS
» MSRP: 450.00
Qualifies for the Airsoft Marketplace Warranty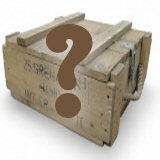 Beginners AEG Mystery Box
A mystery box made for the younger players. The box will include 2 plastic geared electric guns. Including the battery and charger. You will also receive a, face mask, appropriate weight ammunition, a spring action pistol and anything else we think to toss in the box.
» MSRP: 250.00
The fps on these guns will range from 200-330
SKU: AMP151203181026
Qualifies for the Airsoft Marketplace Warranty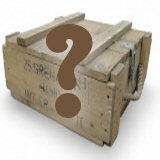 Here we go. No one does this. Watch for more 2016 specials. This is going shake up the big boys. No one beats the deals of airsoftmarketplace.
These guns are NEW. Spectacular items. Includes a 60 day warranty.
» MSRP: 378.00
Here is how it works. We purchased licensed and registered metal geared guns. Every 25th box ordered, will include a gun valued from $219.00 to 378.00 on line. The other boxes will include a gun worth more then the $124.99. The high end winning gun is a Classic Army SLR105 Tactical with metal body and metal gears AEG. GOOD LUCK winning names will be listed on our web sight
SKU: AMP140202134822
Qualifies for the Airsoft Marketplace Warranty
Plus a 60 Day Manufacturers Warranty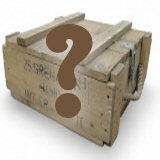 HERE WE GO AGAIN THE BOSS SAID MOVE THEM OUT WE HAVE WAY TOO MANY METAL GEARED GUNS,
THESE GUNS WERE DISPLAY GUNS IN NEW CONDITION WE HAVE TEST FIRED EACH ONE NO DOA .

THESE GUNS RETAIL IN STORES FOR 169.00 TO 239.99.
» MSRP: 250.00
EACH MYSTERY BOX IS CUSTOM BUILT.???
EACH MYSTERY BOX WILL HAVE A METAL GEARED LICENSED GUN NO COUNTERFIET GUNS HERE.
EACH MYSTERY BOX COULD INCLUDE RED DOTS,FORWARD GRIPS, PISTOLS, SLINGS,AND WHAT EVER ELSE WE DECIDE TO THROW IN. THIS IS A GREAT GIFT FOR ANY OCCASION GET THEM BEFORE THEY ARE ALL GONE.
SKU: AMP131029170005
Qualifies for the Airsoft Marketplace Warranty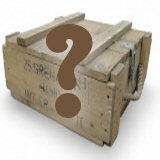 You will receive 1 of the following items as your mystery box gun. It will be a plastic geared gun that is semi and full auto.
m-4 310 fps, ak47 200 fps, kitty kat 300 fps, project z 300 fps, m&p players kit 300 fps in the original box with battery, charger and all included accesories. These guns were display models. we have test fired each of these guns to make sure you will enjoy these guns, your mystery box will be filled with a bunch of accesories these will make any airsofters day. These guns cost msrp 79.99 to 150.00 These guns are all licensed and registered.
» MSRP: 250.00
As of 1/05/15 we have received over $250.000 of brand new tactical wear and acccesories we are going to blow the mystery box industry out of the water wait til you get the new updated mystery box
SKU: AMP120522070033
Qualifies for the Airsoft Marketplace Warranty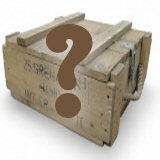 We recently purchased several new parts for the m4 rifles.
This is a parts purchase for specifically M4 model airsoft rifles. Inside will include items such as barrels, sights, handles, grips, hop-ups, rails, buttstocks, gearbox, etc. This is a great buy if you are a tech or just want to make your own repairs.
» MSRP: 150.00
This item sold 'as is' with no warranty, no return policy.


Can Airsoft guns fire paint ball rounds?
6mm paintballs do exist for Airsoft, but are not recommended.
They can burst inside the barrel of a gun which, at 6mm, can be a pain to clean.
Higher end guns with more power, or guns with more complex feeding systems will most definitely get this result.
Because the pellets are extremely frail, they can burst when being chambered, and cause the weapon to jam.
Professional players do not use paintball rounds at all, and instead rely on the honor system when playing.