Visit us Mar 27th — Mar 28th • Diamondback Jubilee • Lometa, TX
Visit us Apr 2nd — Apr 5th • first Monday trade days dog town (orange and black flag) • canton, TX
Enjoy Huge Savings at Our Live Events!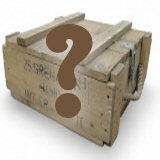 These guns are Registered/Trade Marked guns fully licensed. All display models have been test fired and thoroughly checked by our Techs.

This Airsoft Mystery Box may also include gun cases, back packs,vest,gloves,holsters,gogles,face mask,co2 pistols,targets, red dot scopes, pistols, and what ever the boss tells us to throw in.

The Mystery Box guns alone retail for $169.00 to $350.00 each. You'll be amazed when you open this Mystery Box!

NO ONE does a huge Mystery Box like Airsoft Marketplace!
» MSRP: 650.00
Here's what you asked for!

2 Metal Geared Guns
Each Mystery Box is custom built!

We have over $250,000 dollars worth of high end scopes, lasers, vests, back packs, ammo, plus lots of extra items.

WAY too many to list! Our Mystery Boxes are going to make any warrior's day!

The Holidays are right around the corner! This is all you need for that special gift.
Each Mystery Box is 25lbs+
GUARANTEED!
SKU: AMP131023201037
Qualifies for the Airsoft Marketplace Warranty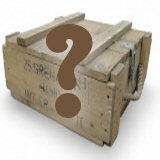 3 METAL GEARED AEG AIRSOFT
Here we go no one does this watch for more 2015 specials this is going shake up the big boys no one beats the deals like airsoftmarketplace 3-DIFFERENT STYLED METAL GEARED LICENSED/REGISTERED AEG AIRSOFT GUNS!


These guns were used for display and have been tested and shoot spectacular. Includes a 15 day warranty. You will receive 3 guns in the mystery box, all different styles.
» MSRP: 600.00
Metal Gear Box
Polymer Body
Hi Cap Magazine
Battery and charger included
SKU: AMP140202134822
Qualifies for the Airsoft Marketplace Warranty

We ship coast-to-coast daily
!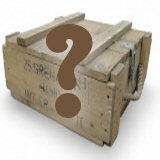 EVERY WARRIORS DREAM ONE STOP SHOPPING.THIS MYSTERY BOXS WILL CONTAIN EVERYTHING YOU NEED TO GO OUT AND DO BATTLE.
» MSRP: 500.00
WILL CONTAIN THESE AND MORE
1 METAL GEARED GUN
2.TACTICAL VEST
3.BACKPACK
4.MASK
5. LEATHER GLOVES SEND EMAIL WITH PURCHASE GIVING HAND SIZE
6. GUN BAG
7. AMMO
8. CANT TELL YOU ANYMORE OR IT WOULDNT BE A MYSTERY BUT IT IS GOING TO BE A WARRIORS DREAM COME TRUE .GREAT BIRTHDAY OR CHRISTMAS PRESENT
SKU: AMP140925170324
Qualifies for the Airsoft Marketplace Warranty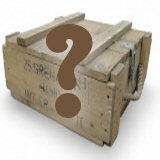 EACH AEG METAL GEARED MYSTERY BOX WILL INCLUDE 1 AEG METAL GEARED GUN BATTERY AND CHARGER IN ITS ORIGINAL BOX,THESE GUNS ARE ALL REGISTERED TRADE MARKED GUNS FULLY LICENSED THESE WERE DISPLAY MODELS WE HAVE FIRED EACH ONE. THE BOX CAN ALSO INCLUDE GUN CASES,BACK PACKS,VEST,BACKPACKS, RED DOT SCOPES PISTOLS,AND WHAT EVER THE BOSS TELLS US TO THROW IN..YOU WILL BE AMAZED WHEN YOU OPEN THESE MYSTERY BOXS
» MSRP: 450.00
As of 7/24/2013 we have received over $40,000 of brand new tactical wear we are going to blow the mystery box industry out of the water wait til you get the new updated mystery box
SKU: AMP120509204623
Qualifies for the Airsoft Marketplace Warranty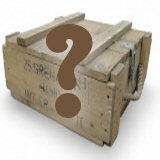 You asked for it now it is here you will receive a licensed FN HERSTAL 551 fps sniper rifle,scope,mask,safety glasses,and what ever else the boss says to put into the box these sniper rifles were just released for sale . be the first to get your licensed FN HERSTAL sniper rifle mystery box no one gives you deals like airsoftmarketplace
» MSRP: 300.00
Qualifies for the Airsoft Marketplace Warranty
Plus a 30 Day Manufacturers Warranty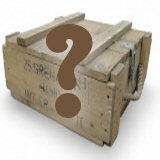 HERE WE GO AGAIN THE BOSS SAID MOVE THEM OUT WE HAVE WAY TO MANY METAL GEARED GUNS,
THESE GUNS WERE DISPLAY GUNS IN NEW CONDITION WE HAVE TEST FIRED EACH ONE NO DOA .

THESE GUNS RETAIL IN STORES FOR 169.00 TO 239.99.
» MSRP: 300.00
EACH MYSTERY BOX IS CUSTOM BUILT.???
EACH MYSTERY BOX WILL HAVE A METAL GEARED LICENSED GUN NO COUNTERFIET GUNS HERE NOT LIKE THE BIG BOYS.
EACH MYSTERY BOX COULD INCLUDE BACKPACKS,GUN CASES,RED DOTS,FORWARD GRIPS, PISTOLS, STRAPS,AND WHAT EVER ELSE WE DECIDE TO THROW IN. THIS IS A GREAT GIFT FOR ANY OCCASION GET THEM BEFORE THEY ARE ALL GONE.
SKU: AMP131029170005
Qualifies for the Airsoft Marketplace Warranty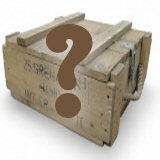 OPENED PACKAGE PLASTIC AEG...
This is a great deal for the airsofter that can't make up their mind what gun they want to use today. This box will include 3 plastic geared AEG rifles that will make your day. The guns included in this mystery box will be 3 of the following: M14, Blackwater M4, Tommy Gun military or gangster, HK G36, HK MP5, HKMP7 or an HK 416. The FPS ranges from 250-348. They will all be accepted at your indoor fields. You can use .20gm bb's in all of them except the MP7 which you should use .12gm to make the gun last longer. They will all include the gun, magazine, battery and charger. These guns are being sold out of the original package and have all been tested and are in excellent condition. You may find a scratch or two. But they are guaranteed to work great. We will also throw in some extra accessories to help you be ready for the field right out of the box.
» MSRP: 300.00
Qualifies for the Airsoft Marketplace Warranty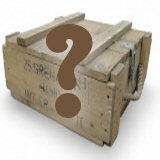 you will receive a plastic geared semi ,full auto m-4 310 fps, tommy gun 328 fps,ak47 200,kitty kat 300 fps, M14 348 fps, one of these guns in the original box with battery, charger and all included accesories. These guns were display models. we have test fired each of these guns to make sure you will enjoy these guns, your mystery box will be filled with a bunch of accesories these will make any airsofters day. These guns cost msrp 79.99 to 150.00 These guns are all licensed and registered trademarked guns not fakes
» MSRP: 250.00
As of 1/05/15 we have received over $250.000 of brand new tactical wear and acccesories we are going to blow the mystery box industry out of the water wait til you get the new updated mystery box
SKU: AMP120522070033
Qualifies for the Airsoft Marketplace Warranty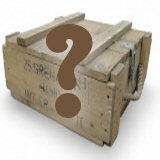 This is a parts purchase for specifically M4 model airsoft rifles. Inside will include items such as barrels, sights, handles, grips, hop-ups, rails, buttstocks, gearbox, etc. This is a great buy if you are a tech or just want to make your own repairs.
» MSRP: 150.00
This item sold 'as is' with no warranty, no return policy.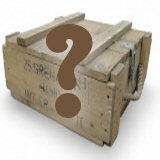 DUE TO CUSTOM REGULATIONS WE WILL NOT BE SHIPPING MYSTERY BOXES INTERNATIONALLY!


Note:
ALL SALES ARE FINAL!

MYSTERY: A PROFOUND SECRET,SOMETHING WHOLLY AND UNKNOWN,SOMETHING KEPT CAUTIOUSLY CONCEALED AND THEREFORE EXCITING CURIOUSITY OR WONDER!
» MSRP: 100.00
YOU WILL BE VERY HAPPY TO RECEIVE A MYSTERY BOX. THESE BOXS WILL MAKE ANY AIRSOFT PLAYER A GREAT GIFT FOR HIM OR HER AND ANY ONE HE SHOOTS WITH.MAGS,RAILS,STRAPS,RED DOTS,SCOPES,FORWARD GRIPS,RAIL SYSTEMS YOU WILL BE AMAZED WHEN YOU RECEIVE A MYSTERY BOX .WILL MAKE A GREAT GIFT.
SKU: AMP111030071250
Qualifies for the Airsoft Marketplace Warranty


What size are Airsoft pellets?
6mm is the standard diameter of an Airsoft pellet.
The weights of the BBs can still vary greatly. The light 0.12g pellets are generally used in less expensive firearms that can be purchased at "big box" stores.
0.20g BBs are considered by many to be the "standard" weight. Some snipers prefer even heavier rounds, like the 0.36g pellets. The heavier the pellet, the more hop-up it needs to fly straight.
Heavier pellets generally fall faster, decreasing their range, but are not moved by wind as easily, making them more accurate (which is key to sniping). There are many other weights from 0.12g to 0.48g that can be used for different occasions.
4.5 mm is the diameter of most steel BB guns, while 0.68 inch is the standard diameter of a Paintball barrel.