Visit us Sep 4th — Sep 5th • Amish quilt auction • Clare, MI
Visit us Sep 6th — Sep 7th • reits flea market • Paw Paw, MI
Visit us Sep 26th — Sep 27th • Atlanta New Earth Festival • Atlanta, IN
Visit us Oct 2nd — Oct 4th • Metamora Canal Days • Metamora, IN
Visit us Oct 9th — Oct 18th • Covered Bridge Festival • Jim's parking Mansfield, IN
Enjoy Huge Savings at Our Live Events!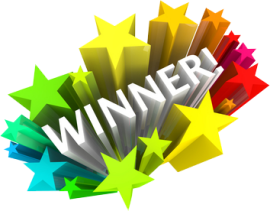 Mystery Box Special!
Attention Airsofters
For the month of September. We just received a large order of metal body metal geared guns and will guarantee one of them in each $250.00 Mystery Box purchased in the month of September. Don't miss out on this one guys.
— Keeping Airsoft affordable! —
Airsoft Market Place has the "just right" solution for airsoft, ammo, accessories, and supplies. Our prices are "hands down" the best you'll find anywhere!

We ship coast-to-coast daily
!

Airsoft Market Place has everything you need to make your Airsoft adventure pure pleasure. We offer Airsoft products for all user levels that fit all user budgets.
New in the box
High Strength ABS Polymer Construction
Shotgun:
Retractable LE Stock
Ergonomic Pistol Grip
180 Hi-Capacity Magazine
Dot-Sight Scope included
Top and Side Accessory Rails
Comes with 1000 BB's

Double Eagle Pistol:
Spring Powered Airsoft Gun BAXS: Accuracy System
Velocity: 328fps Energy: 0.5 joule
Mag Capacity: 12 rds
Accuracy: 25ft/¢25 - Can hit a Quarter from 25 feet
Black
Gel target included

2500 rounds of .20g Ultrasonic BB's included.
» MSRP: 95.00
Shotgun:
Velocity: 355 FPS (0.12g BB) / Range 130-140 feet
- Barrel Length: 16 inches / 41 cm
- Magazine Capacity: 70 Rounds
- Realistic Pump Action
- Mossberg Trademark

Double Eagle Pistol:
Shooting system Baxs
Velocity 315 .12g bb
Maximum Range 132feet
Mag Capacity 12 rounds
SKU: AMP150219160049

SIG SAUER GSR SIGARMS CO2 .177
This item was on display at a show and has been tested. Still works perfect. Get it at a fraction of the cost now.

The Sig Sauer GSR is an excellent gun for plinking in your backyard. This CO2 powered pistol has an all black stainless steel slide and comfortable grips for a smooth and comfortable shooting experience. The gun features powerful semiautomatic firing, a working safety, and a Weaver/Picatinny tactical rail under the barrel for mounting optional dot sights & flashlights.
» MSRP: 99.99
Caliber: 0.177" (4.5mm)
Velocity: 397 fps
Loudness: 3-Medium
Overall Length: 7.75"
Shot Capacity: 22
Barrel: Smooth bore
Front Sights: Blade
Rear Sights: Fixed
Scopeable: No
Trigger Pull: 15.0 lbs
Action: Semiautomatic
Powerplant: CO2
Function: Repeater
Material: Metal/ABS plastic
Weight: 2.4 lbs
SKU: AMP150516120316

We ship coast-to-coast daily
!