Visit us Sep 20th — Sep 24th • Bluffton Free Street Fair • Bluffton, IN
Visit us Oct 10th — Oct 12th • Preston Court Days • Preston, KY
Visit us Oct 14th — Oct 17th • Mt Sterling Court Days • Mt. Sterling, KY
Enjoy Huge Savings at Our Live Events!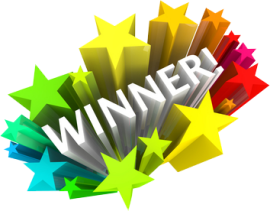 Mystery Box Special!
High End Winner CA SLR105
>> Jake Germain <<
Every 25th box ordered, will include a gun valued from $219.00 to 378.00 on line. The other boxes will include a gun worth more then the $124.99. The high end winning gun is a Classic Army SLR105 Tactical with metal body and metal gears AEG. GOOD LUCK
— GREAT MYSTERY BOX DEAL! —
Airsoft Market Place has the "just right" solution for airsoft, ammo, accessories, and supplies. Our prices are "hands down" the best you'll find anywhere!

We ship coast-to-coast daily
!

Airsoft Market Place has everything you need to make your Airsoft adventure pure pleasure. We offer Airsoft products for all user levels that fit all user budgets.
Compact Scope 5 x 42E

EASY TO ADJUST ( NO TOOL REQUIRED)

ILLUMINATED RETICULE WITH 7 BRIGHTNESS SETTINGS.

INCLUDED LENSE COVERS & SCOPE RINGS
SKU: AMP130906141624

Fits standard Weaver mounts
4 stage master switch
Integrated Laser Module
Power 3 Watt LED
2x CR123A Lithium Batteries NOT included
Pigtail Pressure Pad included
» MSRP: 59.99

SKU: AMP150228122915
Official Kalashnikov Scope Mount
Metal Construction
This mount can receive Laser, Flashlight, Red Dot.

FREE SHIPPING
» MSRP: 34.99
ITEM #123002
SKU: AMP150831135043

We ship coast-to-coast daily
!

This is an upgrade of the popular AA type flashlights, widely-available power source with high output and long runtime. By not using a battery carrier, this light is simpler, lighter yet same powerful. It is a medium-sized, high-power flashlight capable of outputting white, red, and blue light. With up to 880 lumens of output with an effective range of more than 230 meters, this flashlight is well-suited for hunting, outdoors use, search and rescue, and military applications. A new reverse battery protected side-switch control system for selecting output ensures seamless switching between white, red, and blue light. The F40A Falcon is an ideal flashlight for any situation.

Equipped with quality LEDs of white, red and blue light, users can choose from different output modes of White/Red/Blue Light Constant On, White/Red/Blue Light Strobe and Red-White-Blue Strobe. White light outputs up to 880 lumens.

Red-Blue Strobe, Red-White-Blue Strobe with a dedicated F40A Diffuser, well suited for different outdoor use: as a camping signal lamp; car warning light for your safety; indicator light when turning etc.

This Item is being sold brand new in the box with a pack of 4 AA batteries.
» MSRP: 89.99
● CREE XM-L2 LED
● Dual-button Side Switch on the head
● Constant current circuit, constant output
● Electronic reverse battery protection
● Effective range of 230 meters
● Intensity: 13200cd
● Uses 4xAA batteries
● Working voltage: 2.8~6V
● Optimized deep metal reflector
● Dimensions: 108mmx41mmx39mm
● Weight: 181g (battery excluded)
● Aerospace-grade aluminum alloy body
● Military Specification Type III- hard anodized
● Waterproof accords with IPX-8 standard
● Ultra-clear tempered glass l
SKU: AMP150108132636
Thompson Tommy Airsoft Drum
This Item has ceased production and will no longer be made. Supplies are limited so enjoy this now rare classic style gun before its too late!

Chicago style drum magazine for airsoft
Metal construction, 450 rds,
Easy to wind, re-load, and get back in the action
» MSRP: 69.99
Compatibility:
- Thompson Tommy Gun Airsoft AEG Rifle
- King Arms Thompson M1A1 Airsoft AEG Gun
SKU: AMP140630115647

Pink Sig Sauer P226 pistol
Sig Sauer P226 Pistol with Spare Magazine, Black/Pink

This trendy Pink and black authentic replica Sig Sauer p226 spring powered airsoft pistol is a great entry level airsoft pistol. Shoots 328 FPS Easy cock back system. Plastic body and magazine.
» MSRP: 39.95
Color: Pink / Black (Two-Tone)
Operation: Spring Action
Fire Selection: Safe - Fire
Velocity (Approx.): 328 FPS w/ .12g
Magazine Compatibility: Unique / Gun Specific
Magazine Capacity: 12 Rounds
Range (Approx.): 150 +/- Feet
Ammo: .12g / .20g Seamless
Hopup: Yes
Manufacturer: Cybergun
Scale: 1:1 Full Size Replica
Frame Material: ABS Type Polymer
Slide Material: ABS Type Polymer
30 Day Palco Warranty
BAX Shooting System
Extra Magazine Included
Realistic Design
Officially Licensed with Sig Sauer Trademarks
SKU: AMP131011193331