Enjoy Huge Savings at Our Live Events!
We ship coast-to-coast daily!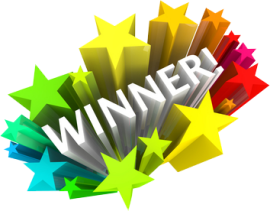 Mystery Box Special!
High End Winner CA SLR105
>> Jake Germain <<
>> Adam Shaffer <<
Every 25th box ordered, will include a gun valued from $219.00 to 378.00 on line. The other boxes will include a gun worth more then the $124.99. The high end winning gun is a Classic Army SLR105 Tactical with metal body and metal gears AEG. GOOD LUCK
— GREAT MYSTERY BOX DEAL! —
Airsoft Market Place has the "just right" solution for airsoft, ammo, accessories, and supplies. Our prices are "hands down" the best you'll find anywhere!

We ship coast-to-coast daily
!

Airsoft Market Place has everything you need to make your Airsoft adventure pure pleasure. We offer Airsoft products for all user levels that fit all user budgets.
SIG SAUER GSR SIGARMS CO2 .177
This item was on display at a show and has been tested. Still works perfect. Get it at a fraction of the cost now.

The Sig Sauer GSR is an excellent gun for plinking in your backyard. This CO2 powered pistol has an all black stainless steel slide and comfortable grips for a smooth and comfortable shooting experience. The gun features powerful semiautomatic firing, a working safety, and a Weaver/Picatinny tactical rail under the barrel for mounting optional dot sights & flashlights.
» MSRP: 99.99
Caliber: 0.177" (4.5mm)
Velocity: 397 fps
Loudness: 3-Medium
Overall Length: 7.75"
Shot Capacity: 22
Barrel: Smooth bore
Front Sights: Blade
Rear Sights: Fixed
Scopeable: No
Trigger Pull: 15.0 lbs
Action: Semiautomatic
Powerplant: CO2
Function: Repeater
Material: Metal/ABS plastic
Weight: 2.4 lbs
SKU: AMP150516120316

WE XDM GREEN GAS MAGAZINE
WE green gas magazine for XDM
Color Silver
Mag cap. 26rd.
Part # WE-Mag-XMD
» MSRP: 60.00

SKU: AMP150111174620

We ship coast-to-coast daily
!

Kalashnikov AK-47 BLOW BACK
Cybergun Kalashnikov AK-47 Blowback AEG
Full Metal Body with Real wood.
This is the licensed version with full trademarks.
This item is new and has been on display. The magazine shows slight wear to one side (see picture) so price has been drastically cut.

377 fps with .20 gm bbs
487 FPS WITH .12 gm bb's (Do not use .12 gm bb's with this gun. They will cause damage to your gun.)
Rifle length: 34"
Includes one 550rd hicap, a battery, and a charger
» MSRP: 350.00
FPS: 487
Magazine Capacity: 550
Size: 34.5 Inches
Weight: 7.85 lbs
Metal Gearbox
Adjustable hop-up
Semi/Full Auto
Uses 8.4volt mini battery - included
SKU: AMP150117201438
SIG SAUER GSR SIGARMS CO2 .177
The Sig Sauer GSR is an excellent gun for plinking in your backyard. This CO2 powered pistol has an all black stainless steel slide and comfortable grips for a smooth and comfortable shooting experience. The gun features powerful semiautomatic firing, a working safety, and a Weaver/Picatinny tactical rail under the barrel for mounting optional dot sights & flashlights.

This gun has not been tested and is being sold as. The magazine has not been tested. This purchase includes the gun and magazine in the original box.
» MSRP: 99.99
Caliber: 0.177" (4.5mm)
Velocity: 397 fps
Loudness: 3-Medium
Overall Length: 7.75"
Shot Capacity: 22
Barrel: Smooth bore
Front Sights: Blade
Rear Sights: Fixed
Scopeable: No
Trigger Pull: 15.0 lbs
Action: Semiautomatic
Powerplant: CO2
Function: Repeater
Material: Metal/ABS plastic
Weight: 2.4 lbs
SKU: AMP150410142112

S&W M&P 9C Gas Pistol Compact
Full Metal Slide
- Semi-auto and Full-auto Fire Mode
- Integrated Rail
- Authentic Trademark
- 2 back straps included

Free Shipping
DS
» MSRP: 219.95
# 320511
FPS: 280 w/.20g BBs
Mag Capacity: 16 rounds
Power Gas
Length: 6.7 inches
Weight: 1.25 lbs
SKU: AMP150707152055