Visit us Mar 2nd — Mar 5th • FIRST MONDAY TRADE DAYS (DOG TOWN AND CITY SIDE) • CANTON, TX
Visit us Mar 10th — Mar 12th • SWEETWATER RATTLESNAKE ROUNDUP • SWEETWATER, TX
Visit us Mar 30th — Apr 2nd • First Monday Trade Days Dogtown and City Side • Canton, TX
Visit us Apr 7th — Apr 9th • 34th Annual Burnet Bluebonnet Festival • Burnet, TX
Visit us Apr 14th — Apr 17th • Apache Rattlesnake Festival F-17 • Apache, OK
Visit us Apr 28th — Apr 30th • Shortgrass Rattlesnake Derby and Flea Market • Mangum, OK
Enjoy Huge Savings at Our Live Events!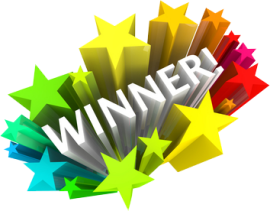 Mystery Box Special!
High End Winner CA SLR105
>> Jake Germain <<
>> Adam Shaffer <<
>> Kenneth Lockhart <<
>> Michael Middleton <<
>> Triston Hoeflicker <<
Every 25th box ordered, will include a gun valued from $219.00 to 378.00 on line. The other boxes will include a gun worth more then the $124.99. The high end winning gun is a Classic Army SLR105 Tactical with metal body and metal gears AEG. GOOD LUCK
— GREAT MYSTERY BOX DEAL! —
Airsoft Market Place has the "just right" solution for airsoft, ammo, accessories, and supplies. Our prices are "hands down" the best you'll find anywhere!

We ship coast-to-coast daily
!

Airsoft Market Place has everything you need to make your Airsoft adventure pure pleasure. We offer Airsoft products for all user levels that fit all user budgets.
This display item has been tested and find it shoots and functions great. Incudes the gun, magazine, ammo and allen tool in the original box.

Get the Swiss Arms 1911 Co2 BB Pistol if you like realistic airguns that deliver an exciting experience. This isn't just a cheap little plastic pistol....
» MSRP: 149.99
Item #28880

Uses a 12-gram CO2 cartridge
Single Action
Fixed Front Sight
Fixed Rear Sight
Semi-Automatic
18 Round Capacity
Shoots Steel BBs Only
Textured Plastic Grip Panels
Full Metal...

SKU: AMP160111112216
Category: Air Guns
Qualifies for the Airsoft Marketplace Warranty

DPMS A17 RIS FULL STOCK AEG
This plastic version of the A17 makes a great AEG for the beginner. Low FPS 262. This is a licensed gun from Cybergun. Resembles the real deal. Color is black with a clear body. Box includes: Gun, Magazine, battery, charger, grip, and working red dot sight.
This item comes with a 15 day warranty.
» MSRP: 89.00
Full / Semi-Automatic
BAX System
Propulsion: Electric
Weight: 2.1 lbs.
Length: 31"
FPS .12g BB: 262
Mag Capacity: 300
Power Range: 39 Yds
Gears: Plastic

SKU: AMP131031152942
Category: Rifles
Qualifies for the Airsoft Marketplace Warranty
Red Jacket 1911 spring...
The Red Jacket 1911 spring Airsoft gun features a metal barrel, custom RJF grips and a skeleton trigger. It comes ready for indoor and outdoor action with a 12-round drop-free magazine. Red Jacket airsoft guns are marked with official Red Jacket Firearms trademarks. This gun also comes with 200 6...
» MSRP: 24.99
Velocity-FPS: 350.
Capacity: 12 rds.
Action: Single.
Length: 8.75"
Weight: 0.90 lb.
Caliber: 6 mm.
Power: Spring.
Color: Black.

SKU: AMP151121191030
Category: Pistols
Qualifies for the Airsoft Marketplace Warranty

We ship coast-to-coast daily
!

The foldable stock lets you maneuver around tight quarters easily and the railed handguard & monolithic top rail offer many options for accessory mounting. The G36C features an ambidextrous fire selector switch for right and left-handed users, a high-capacity 400 rd magazine and a shot velocity of...
» MSRP: 299.99
Caliber: 6mm
Velocity: 300 fps
Loudness: 3-Medium
Overall Length: 28.38
Shot Capacity: 400
Barrel: Smooth bore
Front Sights: Post globe
Rear Sights: Flip-up
Scopeable:...

SKU: AMP140820162212
Category: Assault
Qualifies for the Airsoft Marketplace Warranty
Valken Triple Threat Swat
Triple Threat three barrel design; simultaneously fires three BB's in close grouping
• Shot Shell Magazine that looks like a dummy 12 Gauge shell holds 30 BB for 10 Shots
• Top rail for red dots, lights, and lasers
• Matte black finish
• ABS polymer construction
• Metal barrel and tube
•...
» MSRP: 59.95
86346

Weight : 1814g
• Length : 800mm
• Power : Spring/Pump Action
• Muzzle Velocity: 350 FPS w/.12g BB 285 FPS w/.20g BB
• Magazine : 30 round

SKU: AMP170213124752
Category: Shotguns
Qualifies for the Airsoft Marketplace Warranty Plus a 90 Day Manufacturers Warranty

The VT 1911V is vented slide variant that has several aesthetic and ergonomic upgrades from a standard 1911 such as grips, sights, trigger, and slide serrations on the forward and rear of the slide. Included with this pistol is a quality ABS padded pistol case.
Metal alloy slide and frame
• Grip...
» MSRP: 124.95
81723

Weight : 735g
Length : 220mm
Power : Green Gas
Muzzle Velocity : 330-350FPS
Magazine : 14+1R Metal Gas Magazine

SKU: AMP170211161828
Category: Pistols
Qualifies for the Airsoft Marketplace Warranty Plus a 90 Day Manufacturers Warranty